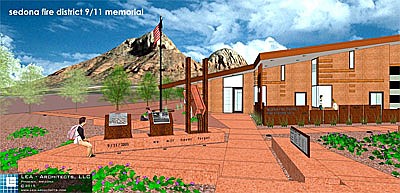 An artist's rendering of the 9/11 Memorial for the Sedona Fire District. The centerpiece of the memorial is a steel girder recovered from the World Trade Center ruins. The dedication ceremony is scheduled for Sunday. (Courtesy Photo from Sedona Fire District)
Stories this photo appears in: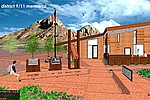 "When I first saw this piece of steel; it was amazing. When you think about where this came from, and what it has seen," said Fire Marshal Gary Johnson of the Sedona Fire District.
By Jennifer Kucich
September 9, 2016