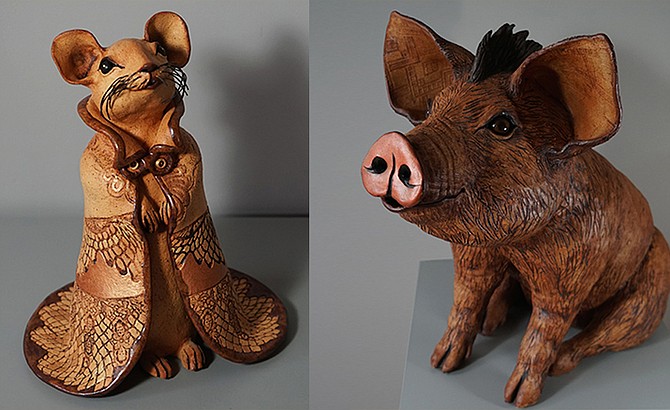 Sumati Colpitts, Cape Mouse (left) and Sumati Colpitts, Large Javalin
Stories this photo appears in:
It is proven that art has the power to enhance our lives. In April Creative Gateways presents The Earth without Art is just Eh. This thought-provoking show invites people to explore the impact of visual art on the surrounding environment through a variety of mediums; work in ceramics, glass and painting are all represented.