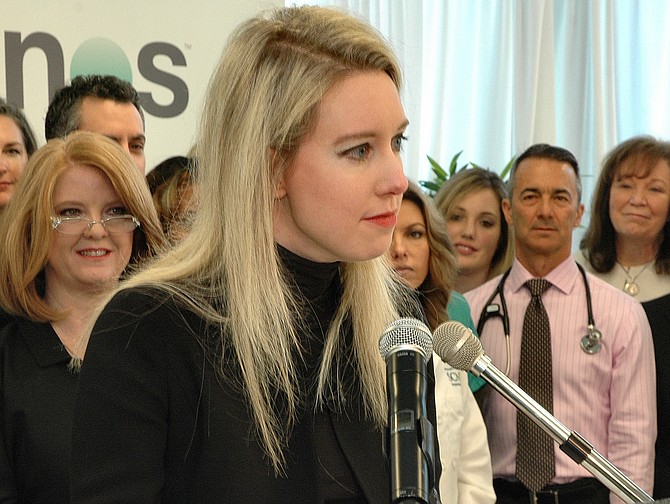 Theranos founder Elizabeth Holmes at 2015 ceremony where Gov. Doug Ducey signed legislation at her firm's Scottsdale office allowing her company and others to offer blood testing directly to Arizona consumers. (Capitol Media Services file photo by Howard Fischer)
Stories this photo appears in: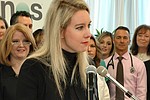 PHOENIX -- A company that helped engineer a change in state law on blood tests will refund more than $4.6 million to Arizonans who got the tests and may have been defrauded.