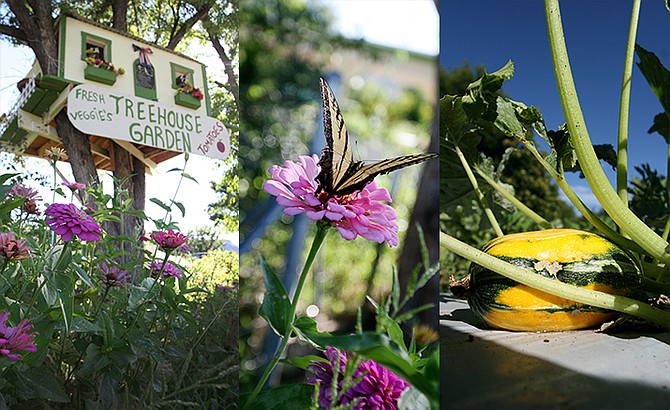 From left: Camp Verde resident David Stutzman recently built a treehouse to attract people to his u-pick 'em produce garden on Montezuma Castle Highway. In front of the treehouse is a patch of zinnias he says customers are welcome to pick when they are picking produce. A butterfly rests on one of the zinnias in Stutzman's two-acre produce garden. Squash, pictured, as well as spinach and lettuce are part of Stutzman's fall and winter crop of fresh produce. (Photos by Bill Helm)
Stories this photo appears in:
It's rustic in a way that one would think it's been a part of Camp Verde for quite some time.