Marta Adelsman, Psy.D.
Stories this photo appears in: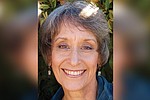 Another benefit -- deep and genuine listening allows us to receive the other's heart and soul, and we solidify our connection.
By Marta Adelsman, Psy.D., MY TURN
June 16, 2020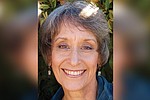 "And the day came when the risk to remain tight in a bud was more painful than the risk it took to blossom." My bud-to-blossom story began with the first man in my life.
By Marta Adelsman, Psy.D.
May 12, 2019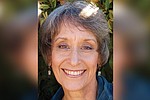 I sat in front of my magnifying mirror, staring at the tangle of turquoise beads knotted just below my throat. I sometimes wear two long necklaces together, each looped twice around my neck so they look like one tiered necklace.
By By MARTA ADELSMAN, Psy.D. Special to The Verde Independent
February 28, 2019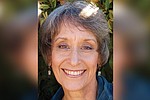 When I woke up a couple mornings ago blown about by a hurricane of anxiety, my feelings cued me to take a look at my thoughts.
By Marta Adelsman, Psy.D.
December 23, 2017