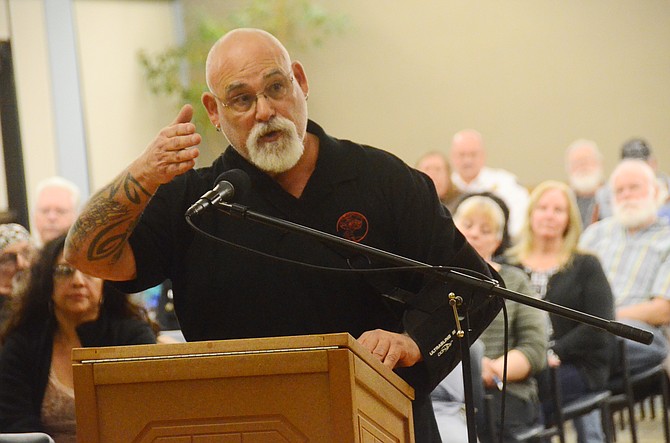 TVR Committee Member Mitch Levy said Old Town merchants have been unyielding in their opposition to the event, without efforts to reach reasonable compromise. (VVN/Vyto Starinskas)
Stories this photo appears in:
Councilmembers Deb Althouse, Kyla Allen, Linda Norman, Karen Pfeifer voted yes. Mayor Tim Elinski and Vice Mayor Ruben Jauregui voted no. Councilmember Tosca Henry abstained from voting because she felt she didn't have enough information about the modified proposal presented by the TVR Committee.