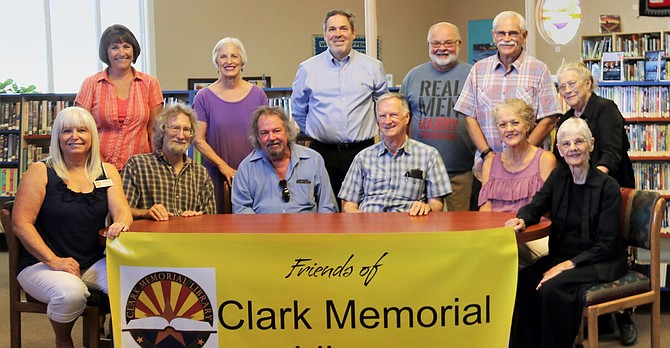 Friday morning, June 30, Friends of Clark Memorial Library and members of the Clarkdale Town Council and Staff met in the library to commemorate the last day of operations under town management. Back row, from left,Clarkdale Town Manager Gayle Mabery, Sybil Melody, Jimmy Salmon, Vice Mayor Richard Dehnert, Phil Dirksen, and Therese Hearn. Front row, from left: Interim Community Services Supervisor Joni Westcott, David Perrell, John Sherman, Bill Scales, Zana Dirksen, and Mary Liggit. For info on how you can help, email Sybil Melody at Friends@ClarkMemorialLibrary.org or write to Jimmy Salmon, Friends of Clark Memorial Library, P.O. Box 301, Clarkdale, AZ 86324. (Courtesy photo)
Stories this photo appears in: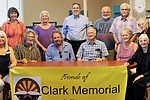 June 22, the Town of Clarkdale announced that a proposal is under consideration that would allow the re-opening of the Clark Memorial Library.