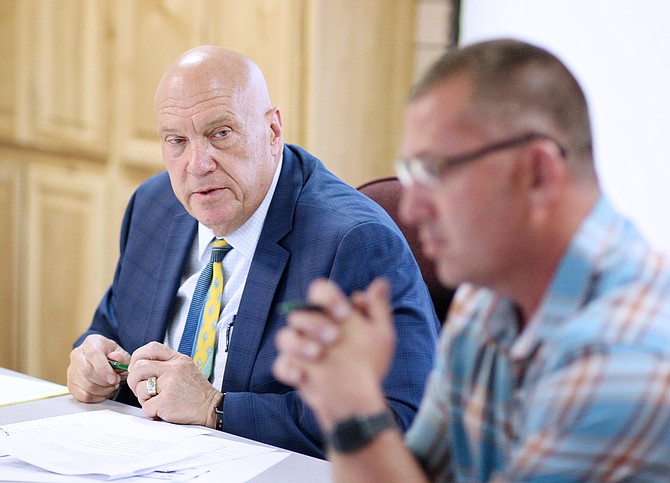 From left, Valley Academy of Career and Technical Education board members Frank Vander Horst Jeff Wassell, during Monday's board meeting. Monday, the V'ACTE governing board approved an Intergovernmental Agreement with Mingus Union, Camp Verde Unified and Sedona Oak Creek school districts with wording that differs from an agreement that representatives from each of the four districts structured in late June. (Photo by Bill Helm)
Stories this photo appears in: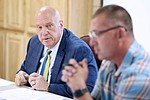 COTTONWOOD – If the relationship between Valley Academy of Career and Technical Education and Mingus Union High School and District is akin to a rocky marriage, then Monday's 5-to-0 decision by the V'ACTE board to accept a different Intergovernmental Agreement than one negotiated in June by representatives from four school districts is a sign that reconciliation may not happen anytime soon.