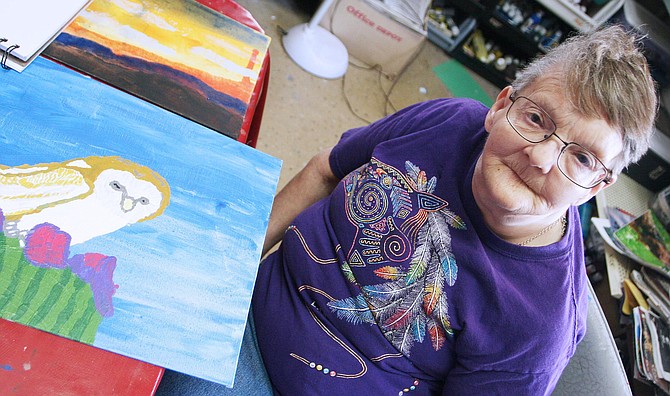 Lynn Sperry has attended Y.E.S. The Arc day programs for the past 12 years. Sperry poses with a painting she recently made of an owl. (Photo by Bill Helm)
Stories this photo appears in: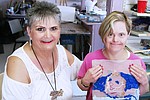 Rebecca Young is quite the artist. Clay is her favorite medium. Recently, she made a dog she proudly says does not bark.