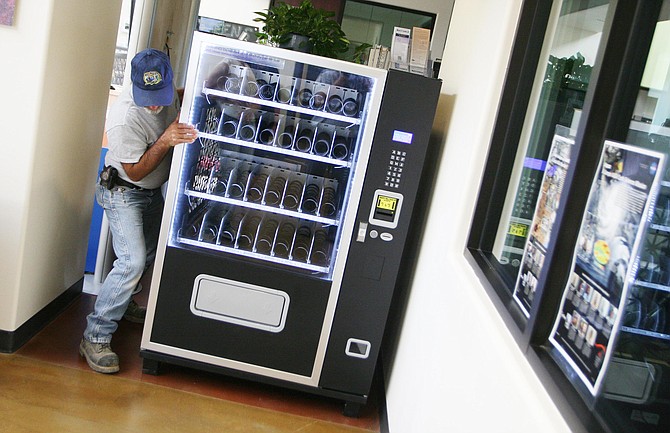 Steve Diacik with the Town's Maintenance Department, with the new vending machine at the Camp Verde Community Library. The Friends of the Camp Verde Library bought the machine with money raised through the library's book nook. (Photo by Bill Helm)
Stories this photo appears in: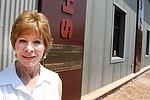 Two years before the Town of Camp Verde opened its new library, a group of volunteers realized that one day, the Citizens Committee for the Camp Verde Library would be out of things to do.