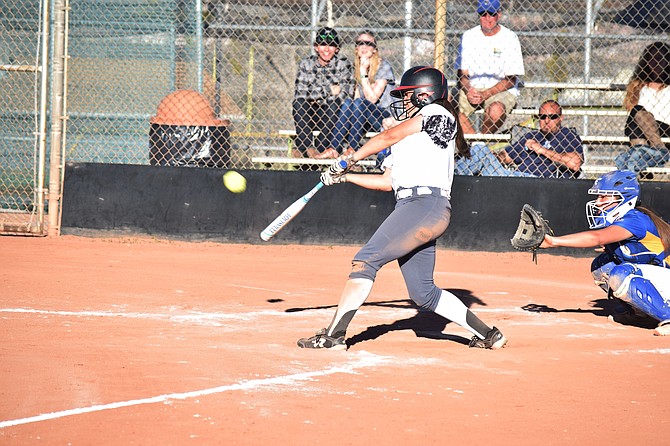 Mingus Union softball junior shortstop/third baseman Nikki Zielinski's hits a three-run home run to clinch the Lady Marauders' 14-2 win over Presscott. Zielinski was 4-for-4 with 7 RBIs in Thursday's five inning win. (VVN/James Kelley)
Stories this photo appears in: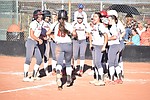 Just two days after losing by five runs to the Badgers, Mingus Union softball pounded Prescott to gain an edge in the region title race.