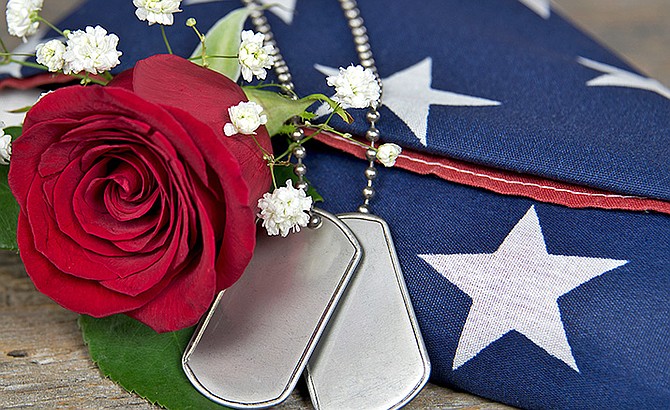 Veteran Obituary
Stories this photo appears in: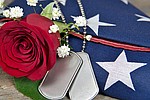 Richard Albert Strauss, 80 of Cornville, AZ passed away on Sunday, August 6, 2017, at AZ Angels Hospice Facility. The second to the youngest of 7 children. Richard was born on June 21, 1937, in Denver, Colorado to Maude Greene and Maurice Strauss. Richard attended Clayton College for Boys and Emily Griffith Opportunity School.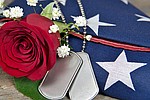 Roger E. Black, 74, lost his short battle with cancer Sunday morning July 23, 2017. Roger was born December 1, 1942 in Alliance, Ohio the son of the late Robert William Black who died in 1994. His mother Ethel Heller 94 and Step Father James Heller 93 whom both reside in Cottonwood, AZ. He lived most of his life in the Lisbon, Ohio area and moved to Cottonwood 10 years ago.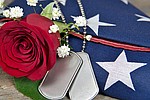 William (Bill) Howell, 66, of Camp Verde, Arizona passed away in his home on the evening of Tuesday, June 6, 2017. He was born in Evansville, Indiana on October 30, 1950. William received two bronze stars during his service in Vietnam. He was an active member of the American Legion Riders. William is survived by his wife, Sharol Howell; five children; three grand-children; one great-grandchild; and six sisters. Services will be held at National Memorial Cemetery of Arizona, 23029 N Cave Creek Rd, Phoenix, AZ 85024, on Wednesday, June 14th at 10 a.m. Condolences may be conveyed at www.buelerfuneralhome.com. Information provided by survivors.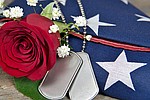 Floyd Wesley Stewart, 83, former Cottonwood resident, passed away peacefully at his home, in Duvall, Washington, on Wednesday, November 23, 2016 with his family at his bedside. Floyd was born August 11, 1933, in Sallisaw, Oklahoma to Henry Everett Stewart and Lora Belle Catherine Adair. He grew up in Coffeyville, Kansas and was a graduate of Field Kindley High School in 1951. After high school Floyd joined the United States Air Force and served as a Ground Radio Operator in Korea.