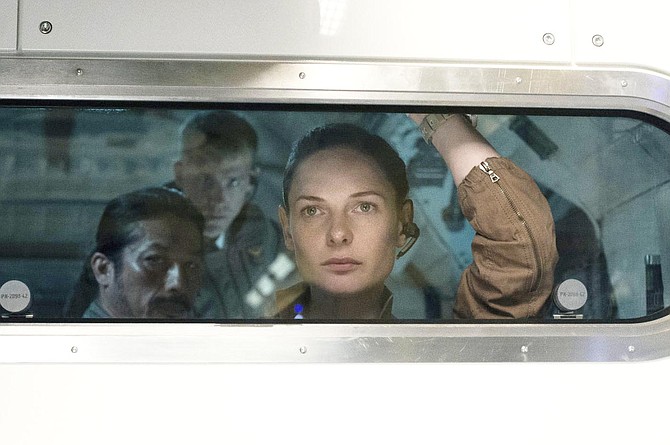 Discovery of a single-cell organism on Mars becomes a nightmare for the crew of the International Space Station in the thriller Life.
Stories this photo appears in:
One of the great pleasures of living here in the Verde Valley is the opportunity, several times each month, to see the International Space Station (ISS) flying around the earth. Let's hope this film, Life, a fictional story, remains fictional forever. Life takes place aboard the ISS with a crew of scientists and technicians from different countries.