Marta Adelsman, Psy.D.

Stories this photo appears in: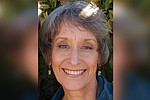 The ego feeds off our drama; therefore, it cooks up plenty of it. When we refuse to feed it, it weakens, and we free ourselves from the pain of conversations-gone-wrong.
By Marta Adelsman, Psy.D.
June 14, 2019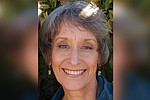 Joshua Fields Millburn and Ryan Nicodemus have a name for letting go - minimalism.
By By MARTA ADELSMAN, Psy.D., Special to Verde Valley Newspapers, Inc.
November 2, 2017