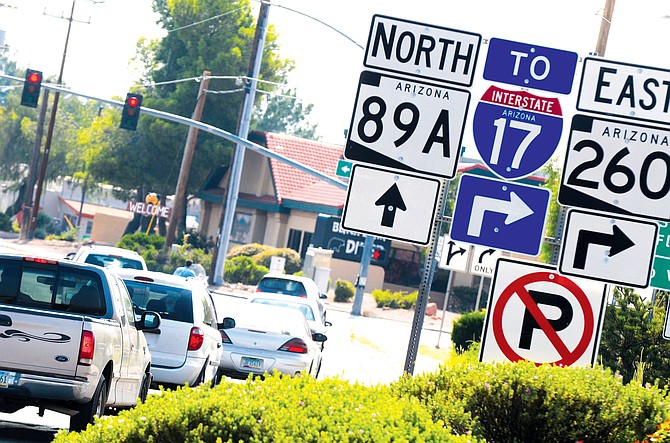 State Route 89A and SR 260, the third worst offending intersection at 17 accidents in 2016, was named the number-one transportation priority in the Verde Valley last month by the Cottonwood City Council. Both highways were prioritized for future traffic-easing projects by the city council. VVN/Vyto Starinskas

Stories this photo appears in:
A motorcyclist was flown to Flagstaff Medical Center Sept. 16 -- the biggest night of Thunder Valley Rally -- after a Toyota Tacoma made a left-hand turn in front of the biker at the intersection of State Route 260 and Fir in Cottonwood. The motorcyclist collided with the passenger side of the truck, then stuck a third vehicle before coming to a stop on the street in front of the CVS Pharmacy.