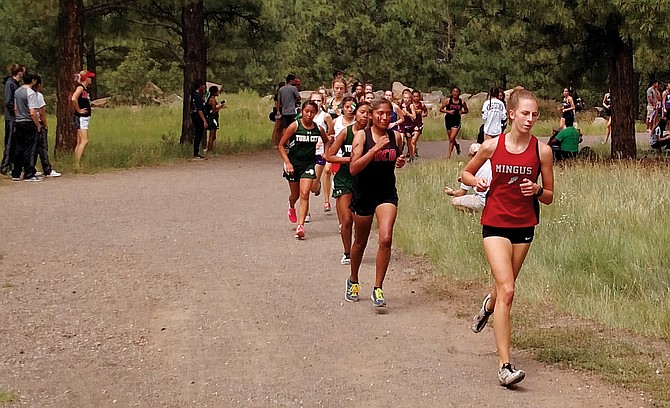 Mingus senior Hannah DeVore shifted gears in the final mile to finish 48th out of 83 runners in the girls' summit race. DeVore clocked in at 24:29 over 5K. VVN/Dan Engler
Stories this photo appears in:
FLAGSTAFF – There are two dominant themes so far this season in Northern Arizona high school cross country.