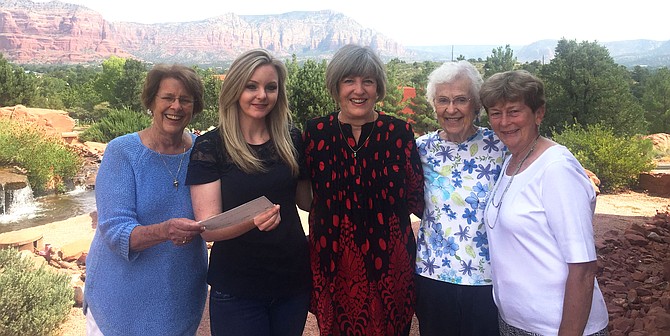 From left, Elaine Gunderson of Sedona, president of Chapter DO, presents a $2,600 check to Candace Budd; Nancy Oelklaus and Gertrude Mayne of Sedona, who serve on the grant committee; and Claudia Patterson, member of P.E.O. Chapter FX in Durango, Colorado.
Stories this photo appears in: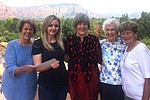 P.E.O. Chapter DO in Sedona recently awarded $2600 to Candace Budd of Cottonwood to continue her nursing studies.