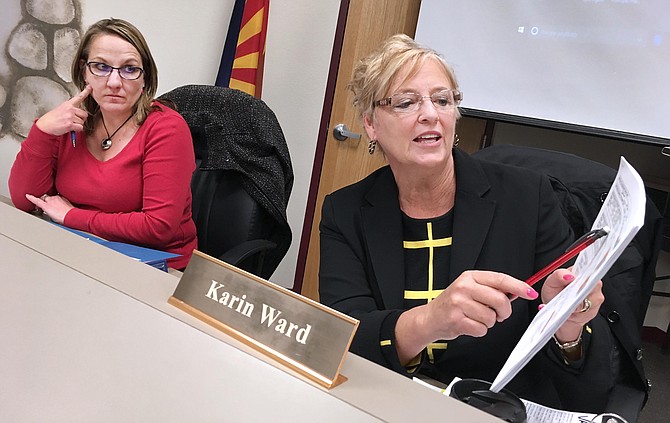 Beaver Creek School Board member Karen Dufresne and District Superintendent Karin Ward, from left, discuss possible high school programming that could be offered at the K-8 school. Monday, the board will continue discussions on possibly offering high school curriculum as it hosts the superintendents and business managers at both Camp Verde and Mingus Union high schools. (Photo by Bill Helm)
Stories this photo appears in: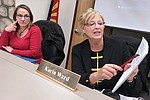 RIMROCK – In November, the Beaver Creek School District's governing board began to explore ways to offer high school programming to its community's students.