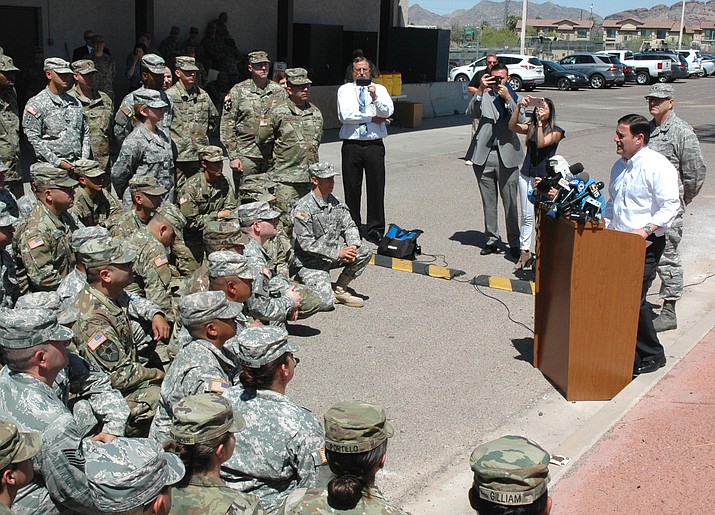 Gov. Doug Ducey greets Arizona National Guard soldiers who are going to be sent to the border to assist Customs and Border Patrol. The governor said the troop deployment is justified by a sharp increase in apprehension of illegal entrants in March versus a year ago and denied that the move, financed by the federal government, is political. (Capitol Media Services photo by Howard Fischer)
Stories this photo appears in:

Gov. Doug Ducey is defending his decision to deploy 338 National Guard soldiers to the border, saying it's not about politics even as he boasted there is finally an administration in Washington that cares about the issue.