My nemesis, the circular saw.
Stories this photo appears in: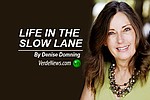 As you, my patient readers, may recall I recently stretched my "I can build it" muscles and added flooring to my stairway. In that process I conquered my fear of a table saw. For more than forty years I'd been haunted by the two missing fingers on my first father-in-law's hand. He had removed them while using a table saw. I need all ten of my fingers to do my job and I know very well that I am a certifiable Klutz. That, and nothing else, is what has kept me from venturing too deeply into the massive workshop that fills my front barn.