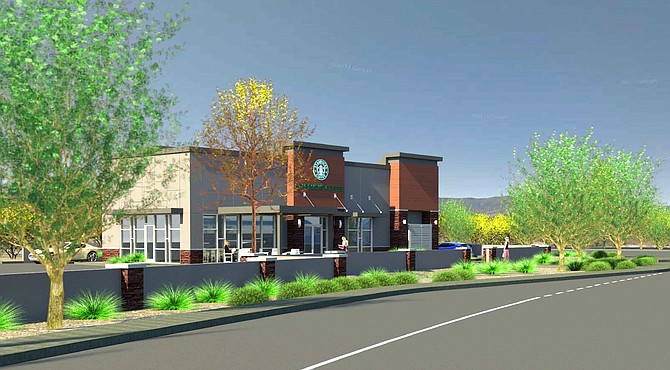 The proposed Cottonwood Starbucks on the southwest corner of Arizona 260 and Arizona 89A; the view from 260 looking in a north westerly direction. Image courtesy of Cottonwood Planning and Zoning
Stories this photo appears in: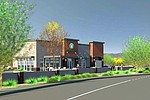 COTTONWOOD -- A plan for a new Starbucks on State Route 89A and 260 moved forward in Cottonwood City Council Tuesday following the first reading of Ordinance 651.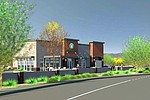 It's beginning to look like the Cottonwood Chamber of Commerce is finally going to be able to sell its property located at the busy SR 260 and SR 89A intersection and the community will get a Starbucks coffee shop in the process.