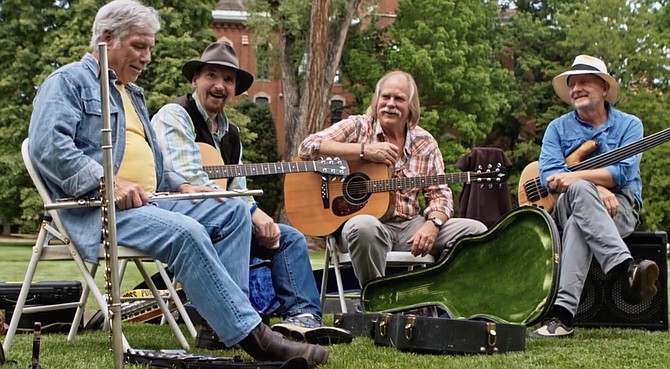 Magic Music is one of the most fondly remembered bands of the Boulder Revolution. Living in a makeshift camp up in the mountains in the early 1970s, they would delight local residents and university students with their original songs, acoustic instruments, and light harmonies. Lee Aronsohn brings the band's always colorful — and sometimes poignant — history to life in his documentary film.
Stories this photo appears in:
The Sedona International Film Festival is proud to present the Northern Arizona premiere of "40 Years in the Making: The Magic Music Movie" on Tuesday, Aug. 14.