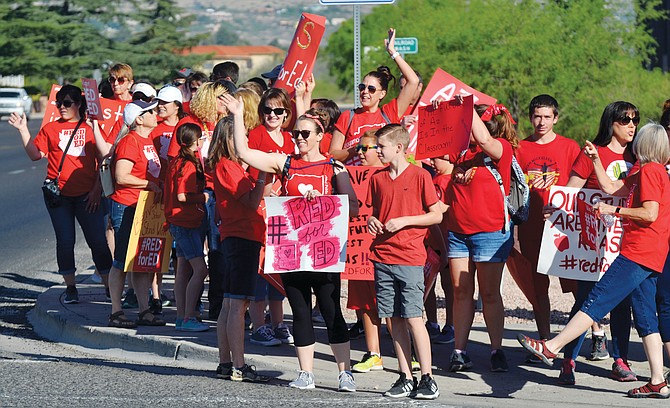 The Red For Ed movement forced the issue of education funding to the forefront this spring, but it has faded toward the background as the marches become more distant and the elections get closer. VVN/Vyto Starinskas
Stories this photo appears in: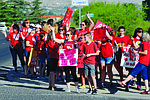 The elementary-grade wisdom of the storybook, "The Little Engine that Could," is one area educators suggest needs to prevail when it comes to revamping the InvestinEd movement — optimism driving the pro-education train over a mountain of naysayers to find a permanent source of funding public schools.
By Nanci Hutson, Special to Verde Valley Newspapers, Inc.
September 8, 2018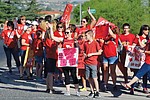 WASHINGTON – When Arizona teachers walked out of their classrooms in April to demand more funding for schools, it forced the issue of education into the headlines.
By By PAT POBLETE Cronkite News
August 14, 2018