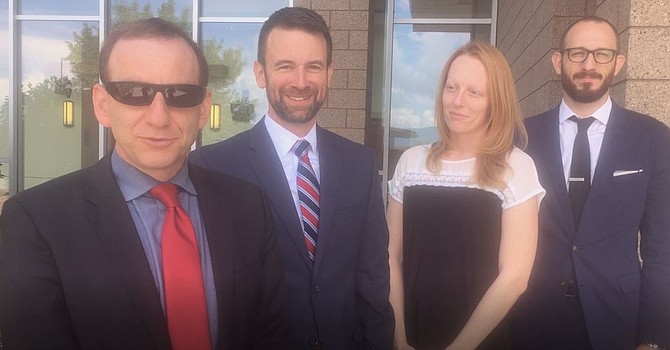 Mingus Governing Board released the following statement late Friday afternoon following the Judge David Mackey's ruling
The Mingus Governing Board's position with respect to the consolidation committee petitions has consistently been that the petitions in their current form were inaccurate, misleading and in violation of Arizona law.
On day two of testimony, the committee agreed to withdraw its petitions, and Mingus agreed to withdraw its challenge to the constitutionality of the consolidation legislation. With these agreements in place, the matter settled.
Mingus representatives are pleased with this resolution, which was facilitated by Judge David Mackey. Today's settlement means that any future election, presenting the question of school consolidation to Verde Valley voters, will follow a process that contains a fair and accurate petition form agreed to by the parties and approved by the Court.
There will be no election this November.

Stories this photo appears in:
CAMP VERDE – The consolidation question between Mingus Union and Cottonwood-Oak Creek School District won't be on the ballot this November following a negotiated settlement Friday.