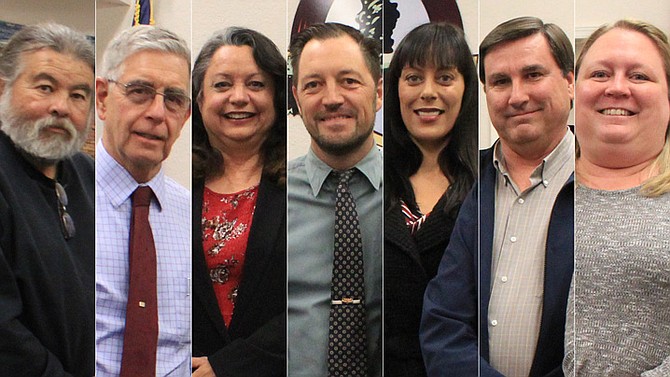 Cottonwood City Council: Ruben Jauregui. Doug Hulse, Vice Mayor Kyla Allen, Mayor Tim Elinski, Tosca Henry, Michael Mathews and Deb Althouse
Stories this photo appears in: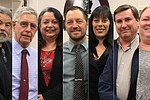 Cottonwood City Council will choose a project to award federal money during a public meeting Tuesday.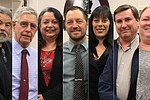 Tuesday, Brenda Clouston of the Old Town Association will update Cottonwood City Council on the organization's progress and request funding for 2019.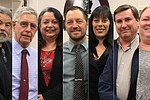 Tuesday, Cottonwood City Council unanimously approved a contract with Ron Corbin, who was recently selected as the city's top candidate for city manager.