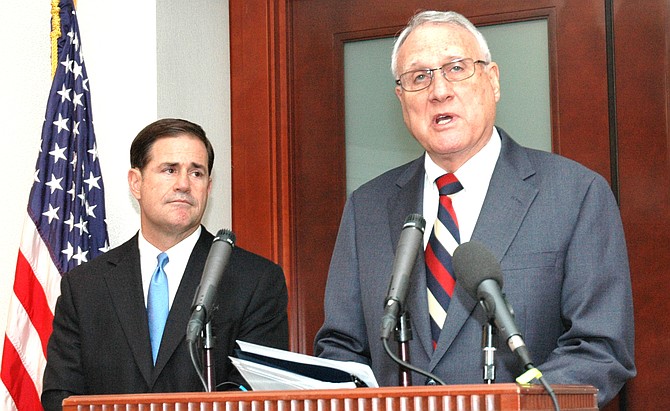 Then-U.S. Sen. Jon Kyl speaks with Arizona Gov. Doug Ducey. Kyl, who is now retired, said having the public on your side is the most important part of an impeachment inquiry. Howard Fischer/Capitol Media Services file photo
Stories this photo appears in:
With an impeachment vote looming, members of Arizona's congressional delegation faced town hall meetings with constituents torn on the issue and office correspondence that included the occasional death threat.
By Wissam Melhem, Cronkite News
December 16, 2019
PHOENIX -- Saying his commitment was only until the end of the year, Jon Kyl is stepping down from the Senate seat to which he was named less than four months ago.