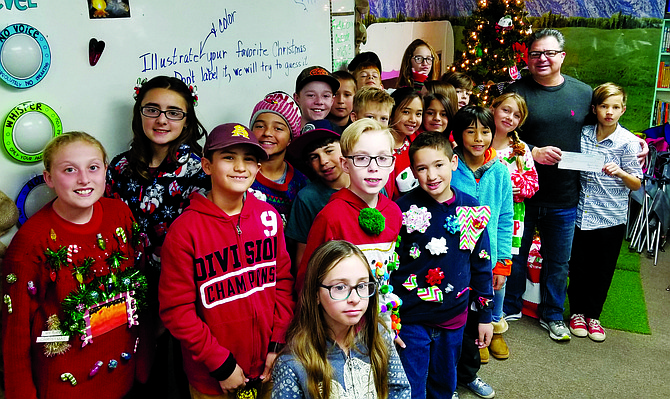 Students from Betty Midkiff's fifth grade class at Verde Christian Academy donate $1,022 to the Skoch family of Cottonwood to help with medical expenses for the family's 15-year-old son Brady and 17-year-old son Aidan. Both Brady and Aidan have leukemia. Pictured with the Verde Christian Academy students, Kevin Skoch, father of Brady and Aidan. Photos courtesy of Verde Christian Academy
Stories this photo appears in: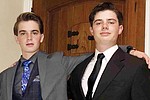 COTTONWOOD – More often than not, folks know Adopt-a-Family as the program that helps families with money for food and presents each year at Christmas.