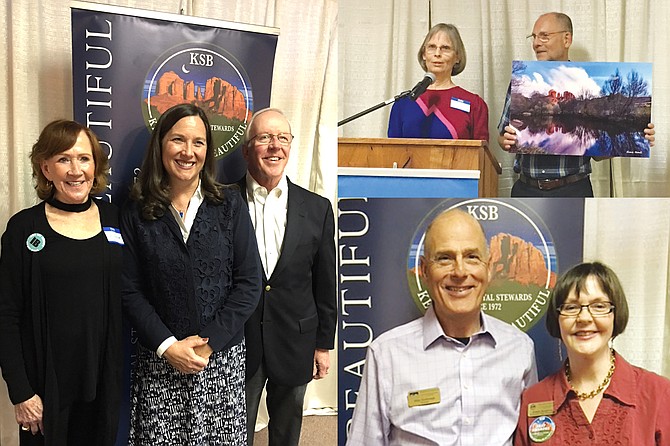 Left< Accepting the KSB Award for Excellence in Community Service, are Villagers Jan Groves (far left), Don Groves (far right) and in the middle, sharing the photo with them, Big Park Community School Principal, Deborah Jones. Top right, Accepting the KSB Award for Excellence in "Environmental Stewardship" are Villagers Darcy Hitchcock and Dale Graham. Bottom right, KSB President Mike Yarbrough and KSB Past President/Exec. Vice President, Joanne Kendrick, a Village of Oak Creek resident. Photos by Nancy Brown.
Stories this photo appears in: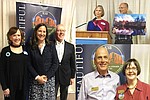 The Village shone brightly this year at Keep Sedona Beautiful's (KSB) annual Awards of Excellence, recognizing two Village of Oak Creek couples whose activities have contributed significantly to our community.