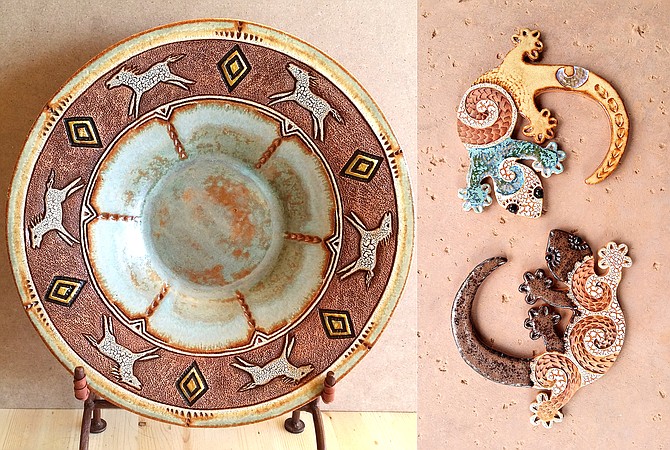 All of Jeanette Tuscher's artwork is imbued with personal meaning and symbolism. The Village Gallery will host a reception for Jeannette Tucsher on Friday, Aug. 3 and Sept. 7, 5-8:30 p.m.
Stories this photo appears in:
Ceramic artist Jeannette Tuscher will be the guest artist at the Village Gallery of Local Artists for the months of August and September.  Tuscher plans to bring many of her whimsical lizard and quail wall hangings along with other ceramic pieces.