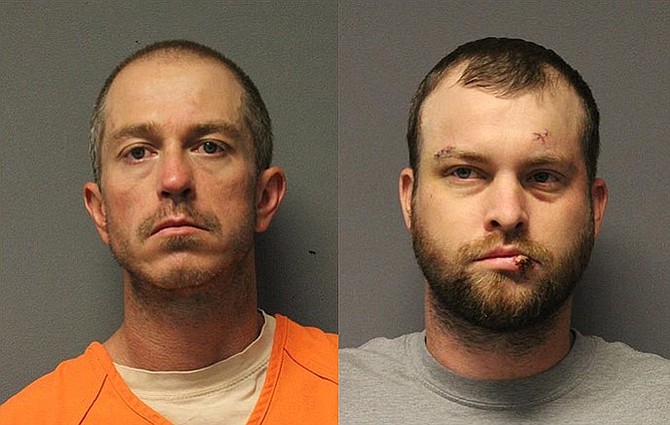 Adam Alan Brock (left) and Matthew McClain Goff are facing several charges for allegedly breaking into a home and attempting to steal a number of valuable items on Sunday, June 3. Yavapai County Sheriff's Office/Courtesy
Stories this photo appears in: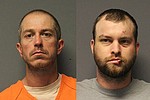 Matthew Goff, 33, appeared out of custody before Yavapai County Superior Court Judge Michael Bluff Monday. He pleaded guilty to one count of burglary, once count of aggravated assault, one count of disorderly conduct and one count of misconduct involving weapons.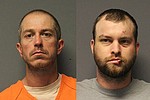 CORNVILLE -- Shortly after midnight Sunday, June 3, two men wearing bandanas over their faces allegedly entered a home in the 2600 block of South Greaves Place, Cornville, armed with a revolver and shotgun, officials with the Yavapai County Sheriff's Office (YCSO) said.