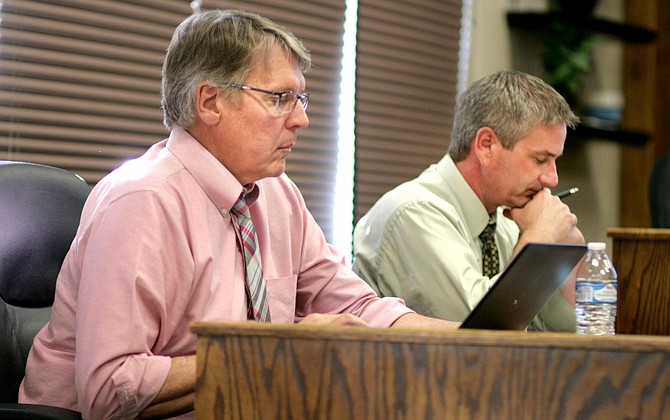 David Snyder, pictured at left, the business manager at Cottonwood-Oak Creek School District, said Thursday that the district plans to propose a 12-percent teacher salary increase as part of the fiscal year 2018-2019 budget. Also pictured, District Superintendent Steve King. (VVN/Bill Helm)
Stories this photo appears in: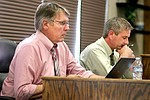 Based on Cottonwood-Oak Creek School District's most updated proposed budget for fiscal year 2018-2019, last year's teachers would be entitled to 12-percent pay increase this year, said David Snyder, the district's business manager.