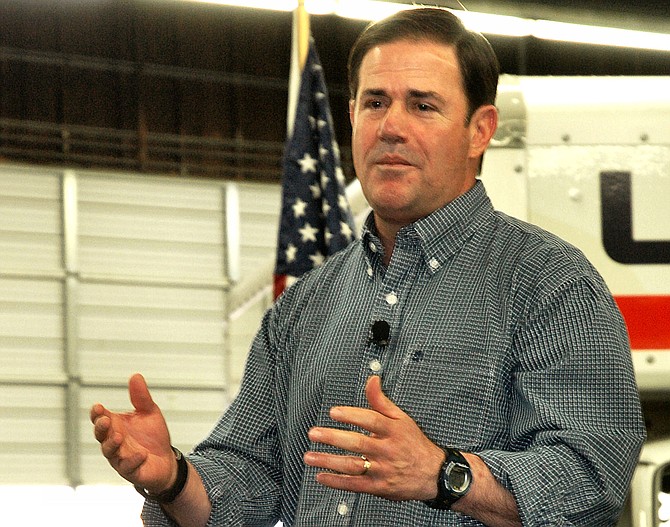 There is no legal requirement for Gov. Doug Ducey to do anything other than organized campaign rallies -- if even that, given that the governor has the benefit of incumbency and the free media that generates every time he makes a pronouncement. Photo by Howard Fischer/Capitol Media Services
Stories this photo appears in:
PHOENIX -- Gov. Doug Ducey won't debate his Republican foe, with an aide calling Ken Bennett a "fringe'' candidate despite the fact he was elected secretary of state in 2010.