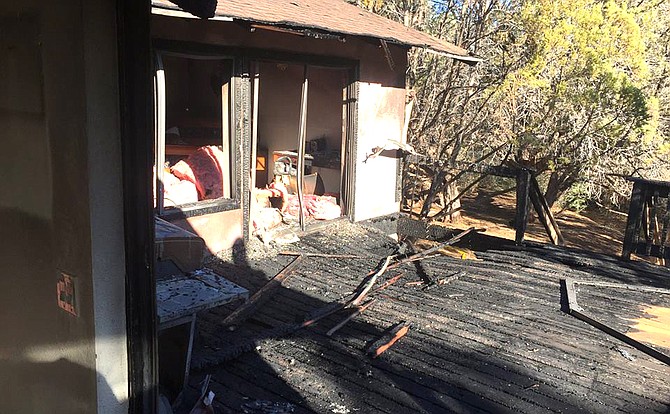 Fire Investigators from Verde Valley Fire District assisted SFD with the investigation. While the cause of the fire remains undetermined, investigators found evidence of smoking materials and could not eliminate smokers' carelessness as a possible ignition source. Photos courtesy of Sedona Fire District.
Stories this photo appears in: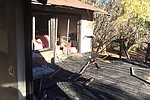 SEDONA – Friday evening, Sedona Fire District crews were dispatched to the 200 block of Fawn Drive in the Chapel area. Residents of the home were awoken by a smoke detector and discovered that a fire apparently started outside on the deck and spread to the interior, setting off the smoke detector.