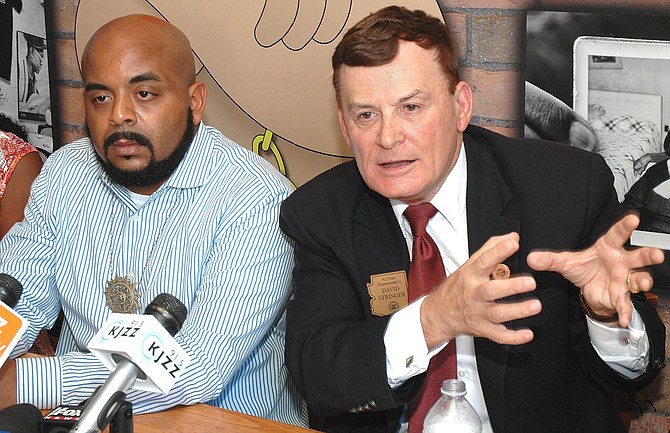 Rep. David Stringer answers questions Wednesday about his comments which were interpreted by some as racist. Stringer said he was not a racist but simply was detailing his views on the effects of rapid immigration on the country. With him is the Rev. Jarrett Maupin who agreed to let Stringer explain his comments to leaders of the African-American community in Phoenix. Howard Fischer/Capitol Media Services
Stories this photo appears in:
PHOENIX -- Hoping to put the controversy behind him, Rep. David Stringer came here Wednesday to tell a group of African-Americans that he is working on issues of interest to their community and his comments last week about immigration and assimilation were misconstrued or misunderstood.