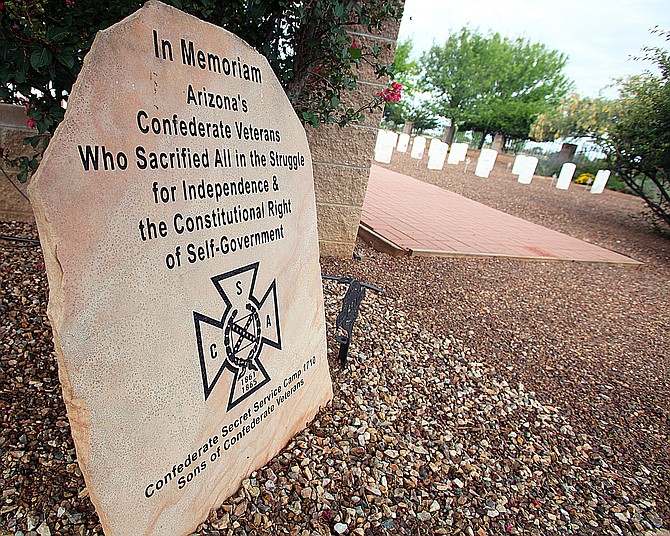 In 2017, civil-rights and faith leaders asked Arizona elected officials to remove Confederate memorials, calling them symbols of terrorism and bigotry. Gov. Doug Ducey declined, saying "it's important that people know our history," Photo by Mark Levy, Sierra Vista Herald
Stories this photo appears in: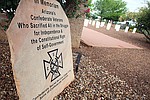 PHOENIX – Just before avowed white supremacist Dylann Roof fatally shot eight black worshippers and their pastor in 2015 at the Emanuel African Methodist Episcopal Church in Charleston, South Carolina, he was photographed posing with a Confederate flag.
By By LILLIANNA BYINGTON Cronkite News
June 28, 2018