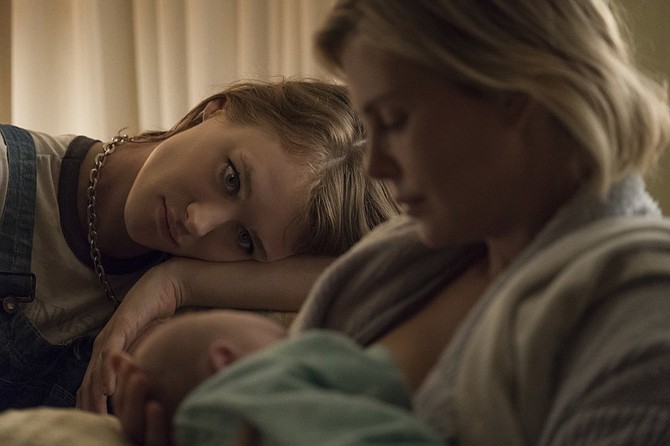 After the birth of a beautiful little girl, we see Marlo go through the troubles and traumas of new motherhood. She is not entirely up to the task at age 40. There is a series of scenes, showing in rapid succession, how Marlo gets out of bed all night long to breastfeed, then diaper, then rock the baby back to sleep. Sadly, there is nobody to help Marlo get back to sleep.
Stories this photo appears in: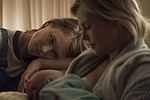 At the start of this film, we are focused on a woman who is pregnant and close to giving birth. She's married and she has two young children — a charming girl and a boy who is borderline autistic. This third child was unplanned for by Marlo (Charlize Theron) and her husband, Drew (Ron Livingston).