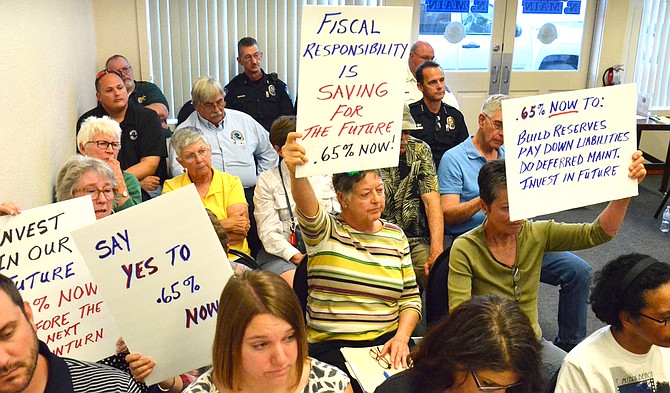 Signs both advocating and protesting Cottonwood's proposed sales tax increase were on display during Tuesday's meeting of the Cottonwood City Council. In the end, in a 4-3 vote, council members voted to increase the sales tax levy from its current 3 percent to 3.5 percent. VVN/Vyto Starinskas
Stories this photo appears in: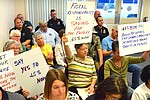 COTTONWOOD -- Cottonwood City Council voted 4-3 to increase the sales tax by half a percent, raising it to 3.5 percent in the hopes of trying to alleviate a more than $1.5 million deficit.