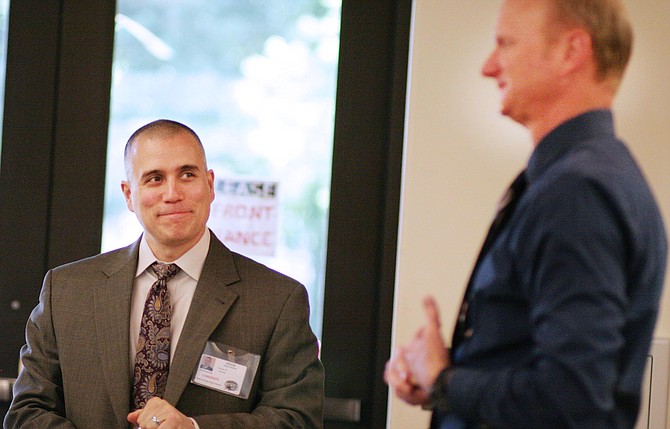 South Whitehall (Pennsylvania) Police Captain Jason Negron, left, and Town of Camp Verde Interim Marshal Brian Armstrong talk Friday at the Camp Verde Community Library. Negron and Armstrong are two of three candidates to become the next Camp Verde Marshal. (Photo by Bill Helm)
Stories this photo appears in: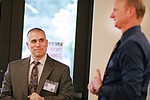 CAMP VERDE – Russ Martin said that by May 25, he would like to name the Town of Camp Verde's next marshal.