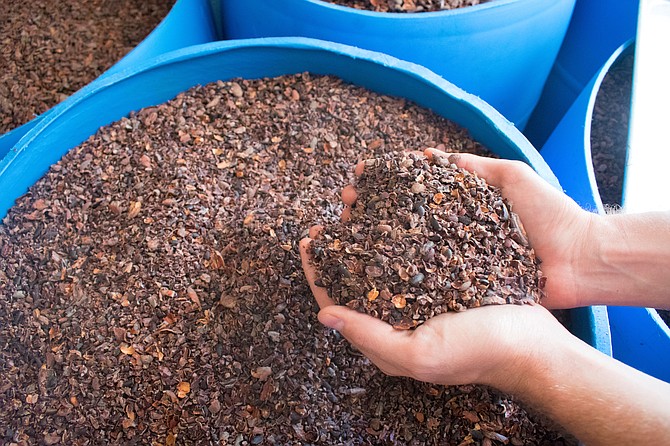 Cacoa nibs are stored in large barrels before being ground. "[The nibs] are the darkest chocolate you'll ever eat in your life, it's pure cacao," Hamburg said. VVN/Halie Chavez
Stories this photo appears in: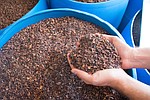 William Hamburg was born in Belize, so it was the first place he sought a source of raw cacao.