In her role as Camp Verde's Economic Development Specialist Sebra Choe is "no more a specialist than the director is," according to Camp Verde Town Council's Nov. 7 agenda packet. VVN/Kelcie Grega
Stories this photo appears in: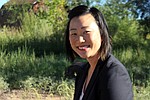 On Dec. 5, the Camp Verde Town Council approved an updated job description for Economic Development Director Steve Ayers, and the creation of a new position: economic development projects manager.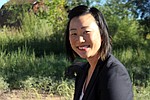 When the Town of Camp Verde created its Economic Development department in 2012, one person was charged with growing the community's economy while preserving and enhancing the things that make Camp Verde unique.