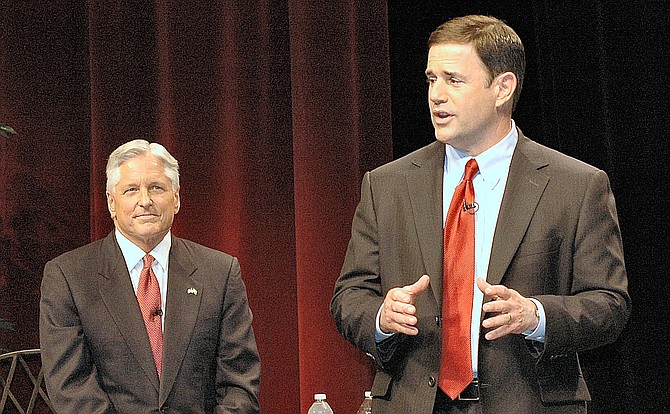 Fred DuVal, seated, listens as Doug Ducey makes a point during their 2014 gubernatorial debate, a debate in which Ducey criticized DuVal for increases in university tuition while he served as president of the Arizona Board of Regents. (Capitol Media Services photo by Howard Fischer)
Stories this photo appears in: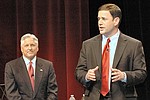 PHOENIX -- Gov. Doug Ducey appointed Fred DuVal Monday to the Arizona Board of Regents four years after getting himself elected by blasting his Democrat foe for sharp increases he approved in university tuition.