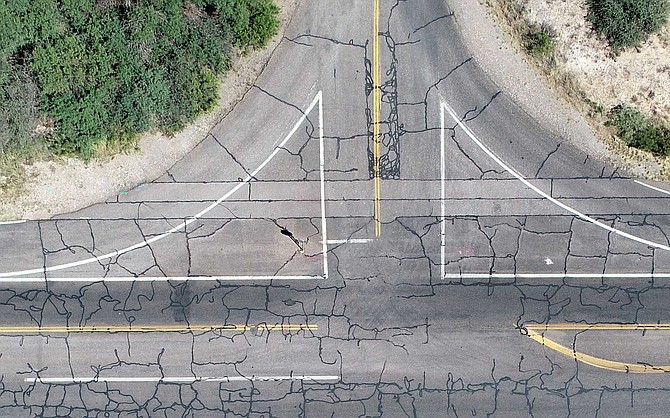 This aerial photograph of the intersection of Broadway and Palisades shows the severity of the deteriorating conditions of Clarkdale's street system. The town's Proposition 445, which will appear on the November ballot, allows for a carefully planned and executed maintenance program that will prioritize repairs on the worst of our roads to save them from complete failure. Photo courtesy of Doug Von Gausig.
Stories this photo appears in: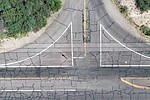 For more than 10 years, the Arizona State Legislature swept (some might say "stole") the funds Arizona's cities and town use to maintain their roads so that they could pay the state's bills without raising taxes.
By Doug Von Gausig: MY TURN
October 9, 2018