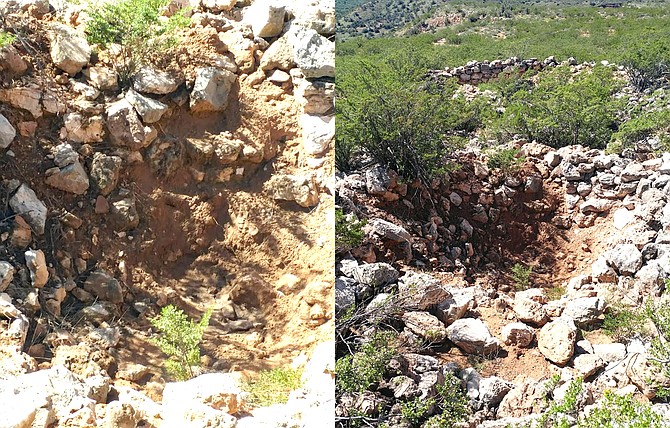 August 26, Site Watch volunteers discovered active vandalism at the site in Cornville, as evidenced by freshly dug soil and collection buckets. The vandals were digging in an ancient dwelling room apparently in search of possible artifacts to sell. Photos courtesy of the Verde Valley Archaeology Center.
Stories this photo appears in: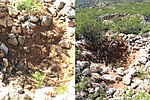 CORNVILLE -- The Verde Valley Archaeology Center has alerted U.S. Forest Service Law Enforcement to vandalism of a ancient dwelling site on the Coconino National Forest in Cornville. Another instance of vandalism was discovered by Site Watch volunteers the week before at a second site in Cornville.