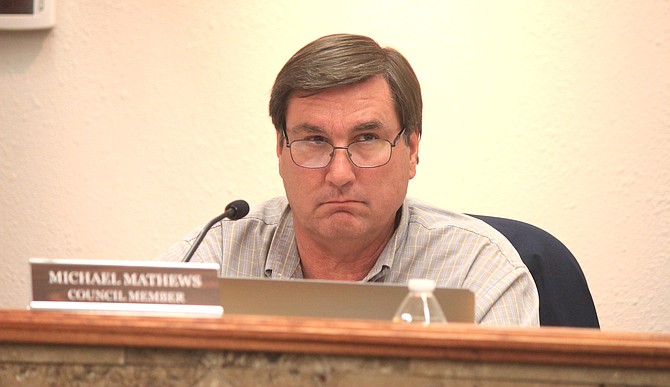 City Councilman Michael Mathews: "... council will be discussing the airport noise complaint that have arisen recently. I don't think staff or council are terribly concerned with it but there is a small minority of vocal residents asking that something be done. Not that there is much the city can do about it. We could use some residents in the gallery to speak on the other side. Such as we don't find the noise to be a problem and we understand that traffic will increase and we are OK with it."
Stories this photo appears in:
If Michael Mathews correctly has his finger on the pulse of the Cottonwood City Council, the folks complaining about noise at the Municipal Airport have no business trying to fight City Hall.