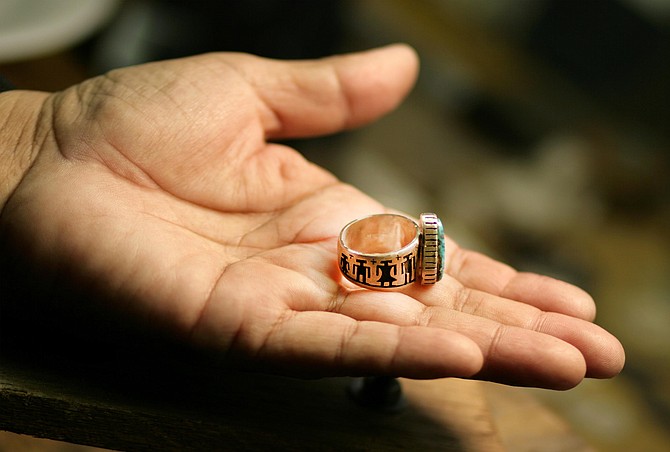 A member of the Yavapai-Apache Nation, Jerry Whagado learned silversmithing on the Hopi reservation before he returned to the Nation's Middle Verde community about 25 years ago. VVN/Bill Helm
Stories this photo appears in: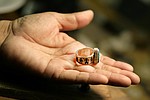 Colors represent the "things of the Earth, different things in nature, also they represent directions," Quotskuyva said. There are six colors in Hopi that represent different directions.