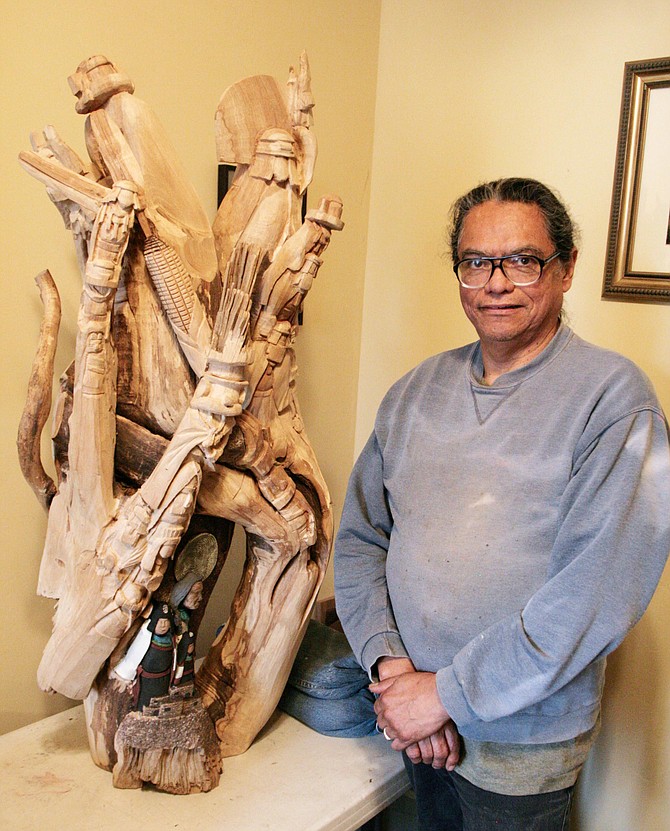 Rimrock artist Gerry Quotskuyva at his home studio. Quotskuyva is working on his latest project, gnarly root. His work is on display at the Creative Gateways gallery in Sedona. Quotskuyva paints, sculpts and creates katsinas. VVN/Bill Helm
Stories this photo appears in: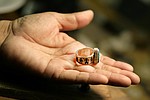 Colors represent the "things of the Earth, different things in nature, also they represent directions," Quotskuyva said. There are six colors in Hopi that represent different directions.