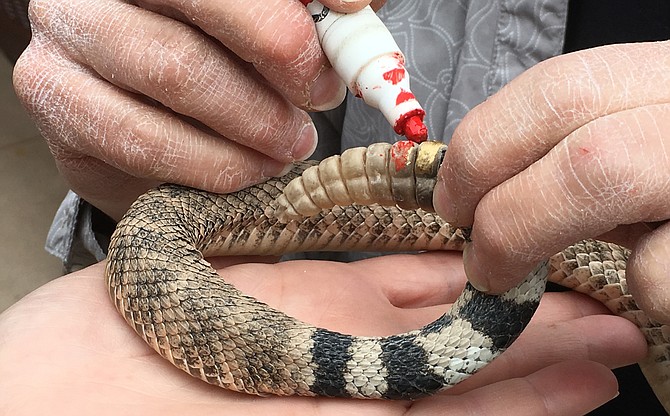 Some snakes will already have colored rattles and microchips on them from previous captures. If not, a microchip is put in the rattlesnake, a colored pen marks the rattle with a unique pattern and the rattlesnake is released back into the park area. VVN/Vyto Starinskas
Stories this photo appears in:
The Western Diamondback Rattlesnake leered back at the group of captors who just set him free, shaking his newly colored rattle at them Thursday near the entrance of the Montezuma Castle National Monument.