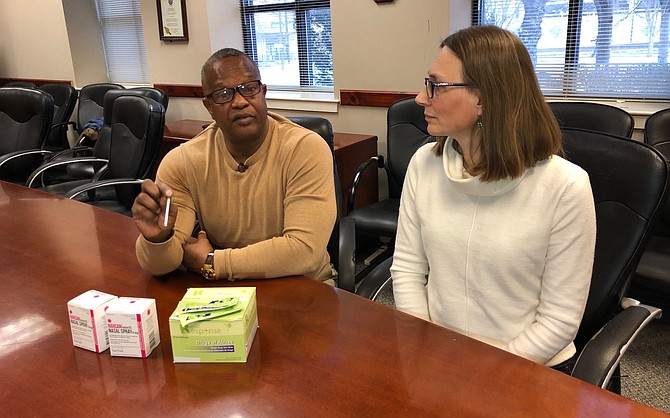 Derrick Hunt, program director for Community Risk Reduction, and Jennifer Martin, deputy commissioner for Population Health and Disease Prevention, display some of the materials the Baltimore City Health Department provides to people at mobile syringe exchanges, including Narcan and fentanyl testing strips. "What we do is harm reduction … just to reduce harm for anybody that's still using that's out there," Hunt says. (Photo by Bryce Newberry/Cronkite News)
Stories this photo appears in: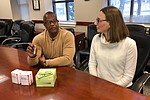 PHOENIX – Baltimore and Phoenix are two completely different cities culturally and geographically, but they're both experiencing the same problem: increased deaths due to opioid overdoses, specifically those involving powerful fentanyl.
By By AUSTEN BUNDY Cronkite News
April 17, 2019