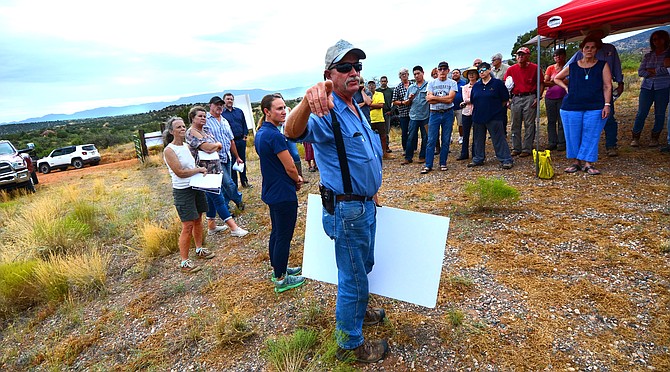 "I am here to beg of you to think about the impact on the land," said Les Mickle, who said he was neighbor of the proposed glamping property. Caitlan Cullen, who represents Under Canvas, is to the left of Mickle. VVN/Vyto Starinskas
Stories this photo appears in: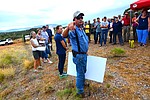 BILL GRAY ROAD — A glamour camping — aka "glamping" — plan to put 125 luxury camping tents in a remote area near the Sycamore Canyon Wilderness brought out 30 to 40 concerned neighbors and residents to the secluded location 11 miles out on Bill Gray Road last week.