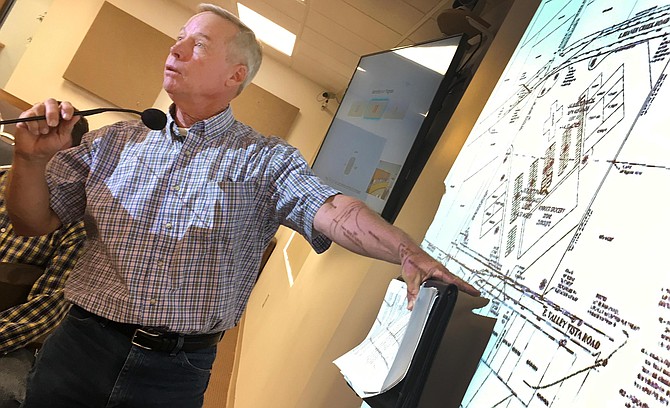 Dugan McDonald of High View LLC explains his request for a zoning map change from R1L-35 residential single-family to C2-1 commercial general sales so he can build a shopping center in Rimrock. The center would be located at the southeast corner of E. Beaver Creek and N. Dave Wingfield roads. VVN/Bill Helm
Stories this photo appears in: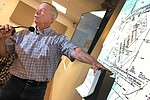 COTTONWOOD – Dugan McDonald is less than a month away from seeing an 8.17-acre Rimrock parcel rezoned for development as a shopping center.